---
---
Dr.Martens Vegan 1460 8 Unisex Eye Boot - Cherry Red UK6

Product Specification
Our black Felix Rub Off is a high-shine, high-shine synthetic material with a premium feel and a subtle, two-tone finish. But the boot is still a Doc through and through, with grooved sides, yellow stitching and our iconic air-cushioned sole, that's oil-and-fat resistant with good abrasion and slip resistance. Best of all, the boot's sole is secured using one of the finest methods of construction: the Goodyear Welt.
Durable and famously stiff to start, our Smooth Leather can be polished to a dapper shine or artfully scuffed-up depending on your preference.
Care Instructions: Clean away dirt using a damp cloth and allow to dry, then apply Dr.Martens Wonder Balsam
Neutral or coloured wax polish as appropriate, using a Dr.Martens shoe brush, (Neutral can be applied to all colours).
Allow to dry, then buff vigorously to desired shine using a second clean Dr.Martens shoe brush. (We advise to use 2 brushes per colour, one to add the polish and the second, clean dry brush, to buff up the leather for the best results).
This is a Goodyear-welted product. The upper and sole are heat-sealed and sewn together, not merely glued like many footwear constructions.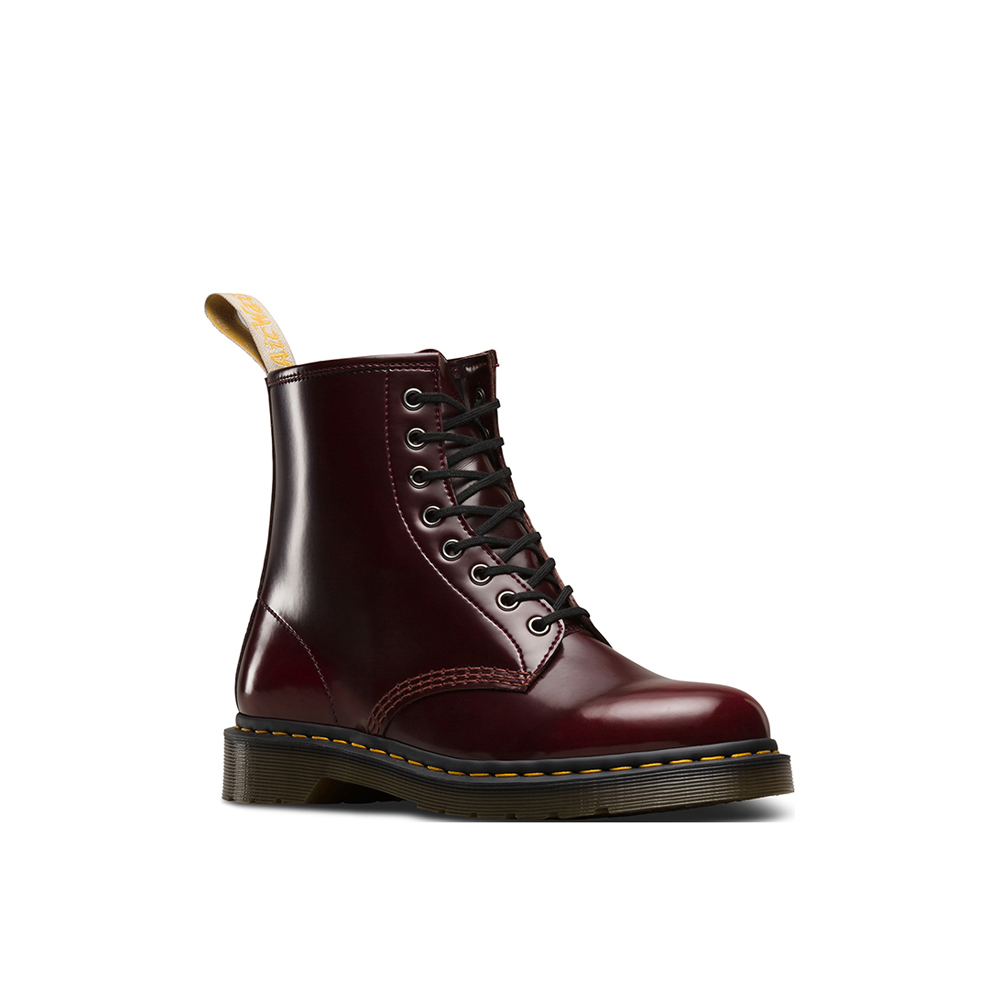 ---