---
---
Dr.Martens Adrian Tassel Unisex Loafer - Black

Product Specification
Inspired by the subcultures that adopted us, the Adrian tassel loafer rolled off the production line in the 1970s fusing Mod-like smartness with DMs-level durability. These days our range of Adrian tassel loafers includes a variety of leathers and vegan alternatives while staying true to the iconic silhouette.
Material: Durable and famously stiff to start, our Smooth Leather can be polished to a dapper shine or artfully scuffed-up depending on your preference.

Care Instructions: Clean away dirt using a damp cloth and allow to dry, then apply Dr.Martens Wonder Balsam, Neutral or coloured wax polish as appropriate, using a Dr.Martens shoe brush, (Neutral can be applied to all colours). Allow to dry, then buff vigorously to desired shine using a second clean Dr.Martens shoe brush. (We advise to use 2 brushes per colour, one to add the polish and the second, clean dry brush, to buff up the leather for the best results).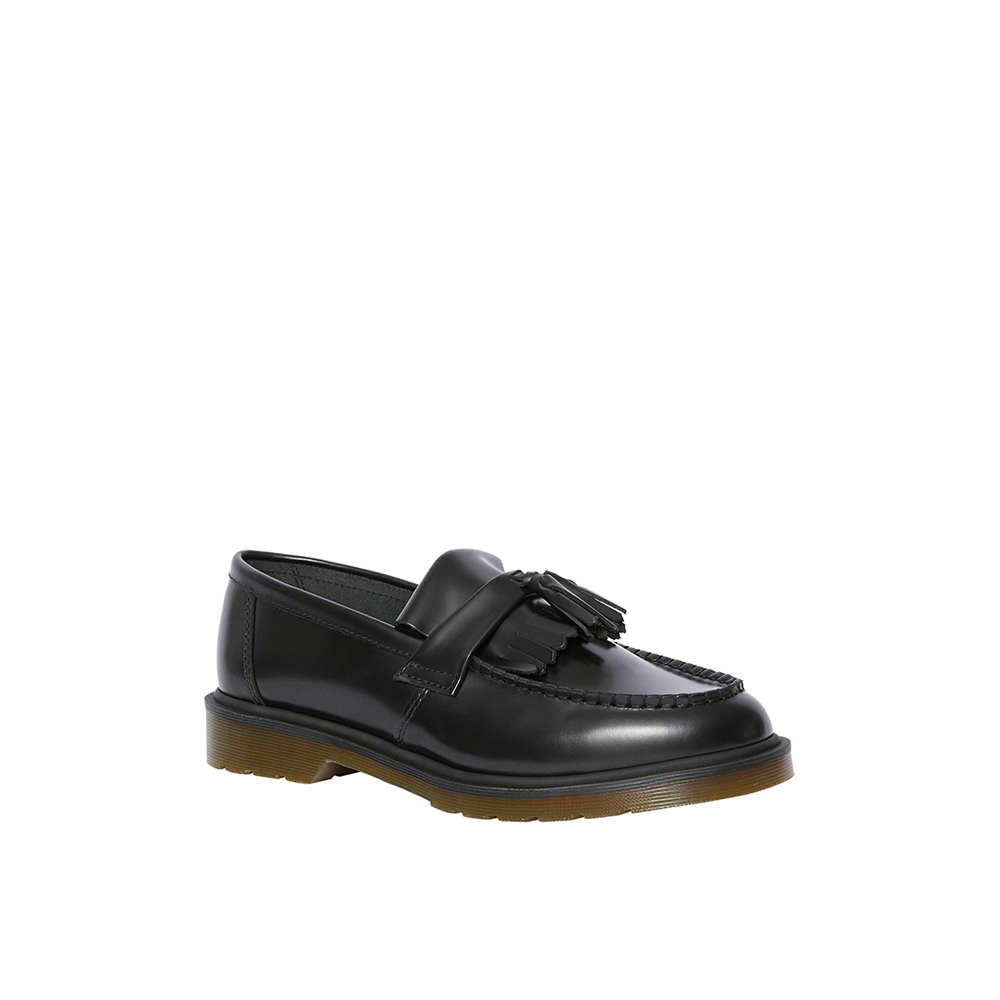 ---